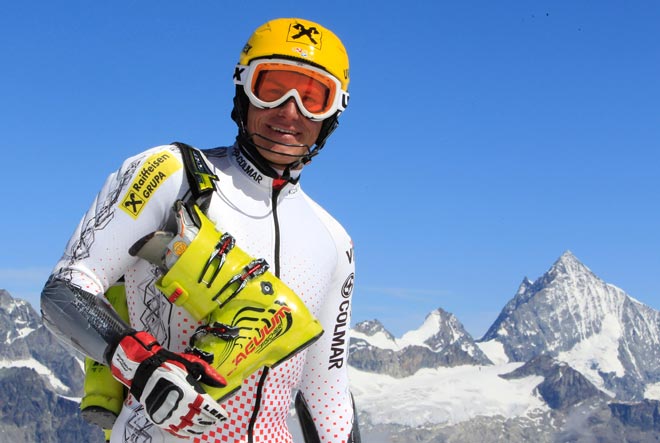 Croatia's Ivica Kostelic, the defending World Cup champion was honored Thursday (Oct. 20) with the "Skier d'Or," or Skier of the Year by the AIJS, an international organization of ski journalists.
Half a dozen other racers were also mentioned this year by the ski reporters including Maria Hoefl-Riesch, Christof Innerhofer and Didier Cuche yet Kostelic received nearly a third of the expressed votes.
Many of the reporters who chose the 31-year-old from Zagreb took time adding a comment to underline his charisma or his sometimes impressive determination and passion for ski racing.
In fact, very few champions have been able to clinch the Crystal Cup indicative of the World Cup overall title after overcoming as many injuries or tough moments as Ivica. He underwent several major surgeries in his younger years even before scoring his first World Cup points in December 2000 at Sestriere. A year later, after another serious knee injury, he set a record winning his first slalom at Aspen, Co, wearing bib 64.
That was the start of a true saga which includes both golden and sad moments. Key in the journalists' decision was his series of seven wins in multiple disciplines within a single month last January – a record – and his triumph in Kitzbuehel's Super-G, a truly amazing highlight considering there is no homologated Super-G course existing in Croatia.
Ivica is also admired for his strength of mind which continuously pushed him forward to become an established 'all-rounder' able to excel in all specialties.
Kostelic really perpetuates the tradition of the all-time great ski champions who don't want to set themselves any limits – and always try hard moving forward beyond their imagination.
Image by Gepa