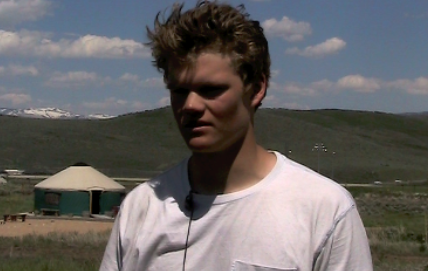 As documented by news reports that popped up all over the internet and television last week, recently dismissed U.S. Ski Team alpine racer Robert "Sandy" Vietze, 18, was arrested Wednesday after allegedly urinating on a sleeping 11-year-old female passenger aboard a JetBlue flight from Portland to New York.
According to police documentation Vietze, who was nominated to the U.S. Development Ski Team this spring and grew up racing at the Green Mountain Valley School in Waitsfield, Vt., had consumed eight alcoholic beverages before boarding his flight following a training camp in Mt. Hood, Oregon.
According to a report in the Oregonian last Friday, the family of the girl released a statement through an attorney claiming that Vietze had urinated on the floor next to the girl and that the famly "neither welcome nor encourage further publicity" on the matter.
Thursday, Vietze's name was removed from the team roster as his future in the sport is now in jeopardy.
"Based on the information we have, Sandy Vietze is in violation of the USSA code of conduct and team agreement, and has been dismissed from the team," said U.S. Ski Team vice president of athletics Luke Bodensteiner.
According to the New York Post, Vietze and the girl's father had to be separated by flight attendants after the young skier was caught in the act.
The odd story has captured the attention of news outlets nationwide and was even featured on ABC's Good Morning America.
Vietze's lips have been sealed since the incident, turning down the opportunity to publicly apologize when questioned by reporters outside his home Thursday. His mother was also short with reporters. "We have no comment, nothing to say," she said.
Vietze was given a federal summons for indecent exposure, but that case has reportedly been dropped by federal prosecutors.
The promising athlete will likely dodge criminal charges as well, as the girl's father did not allow police to question his daughter.