Kalle Palander again on injury list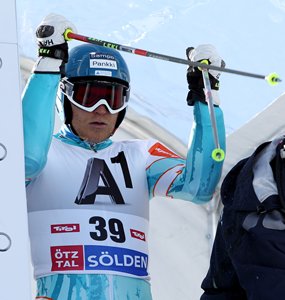 Finn Kalle Palander will undergo surgery to repair ACL and MCL injuries to his right knee sustained in a crash into the nets during the opening event of the 2012 World Cup season, a GS at Soelden.
Palander crashed in the second run and flew into the nets, but didn't seem to be badly hurt and got to the bottom under his own power. After the knee began swelling he had an MRI Thursday (Oct. 27) that revealed the extent of the damage, He is now scheduled for surgery in the next few weeks home in Finland. His season is over.
Palander, the slalom gold medalist in the 1999 World Championships and the only Finn to have earned an alpine gold medal has long struggled with injuries. Early in 2008 a stress fracture of the left tibia developed into a recurring problem that wound up costing him nearly three years of competition. He returned last season and had been looking forward to improving on his finishes this year and had goals of making it back into the top 30 in slalom and top 15 in GS.
Gepa photo